How to Clear Your Inbox
I used to have hundreds of unread emails in my in-box. I assumed that an overwhelming in-box was the price of working at an Internet company. Then at a Creative Good event, I got a book called Bit Literacy, by Mark Hurst. After I read it, my email became manageable.
I interviewed Mark recently about how his system works and recorded it so you can learn from him. Most of our conversation deals with getting your in-box down to zero unread messages. At the end of the interview, I ask him about other productivity techniques.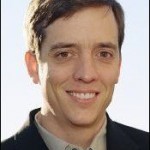 Mark Hurst
Creative Good
Mark Hurst is the founder of Creative Good and Good Experience and author of Bit Literacy. Hurst and his companies help organizations work more productively and create better customer experiences.