Sponsors We Love
The following companies help support Mixergy. Each of these companies have created deals especially for Freedom Fighters – check them out!
Interested in sponsoring Mixergy? Let us know here.
ActiveCampaign – Improve your marketing & sales processes by upgrading to an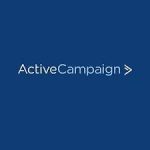 automated platform. Start sending follow-up that adapts to your customers' behavior so you are sending the perfect message at the perfect time. You'll have happier customers and higher conversions. See why over 150,000 marketers use ActiveCampaign to create intelligent marketing that gets better results.
If you're with one of their confusing competitors and you want something new, you owe it to your business to check out ActiveCampaign.
---
Drip – Drip by Leadpages? is world-class marketing automation software. Drip gives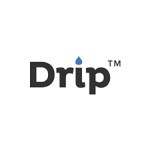 you the power of Infusionsoft, without the confusion or clunky UI. If you've ever used MailChimp, you will love how Drip lets you automate much more of your marketing and easily build your sales funnel with a gorgeous visual campaign builder, Visual Workflows. Join Drip for absolutely free (for under 100 subscribers) and see why thousands of marketers are switching.
---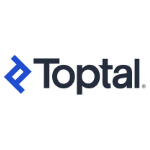 Toptal – Toptal is a global network of top talent in business, design, and technology that enables companies to scale their teams, on demand. Toptal serves thousands of clients, including Fortune 500 companies and innovative startups, delivering expertise and world-class solutions at an unparalleled success rate. With elite freelancers in over 100 countries, Toptal connects the world's top talent with leading companies in days, not weeks. Plus, every new engagement begins with a no-risk trial period, so clients only pay if satisfied with the work. Get started hiring with Toptal today.
---
HostGator
is your one-stop shop for all things web hosting. From design and marketing services to easy-to-use website builders, they are with you every step of the way. Thanks to their 24/7 – 365 days a year live support – which you can get via chat, phone and email – any and all questions you have can be answered in no time at all.
HostGator offers unlimited disk space and bandwidth, an easy to use control panel, one click WordPress installs and more.
---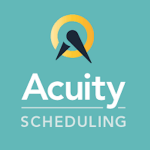 Acuity Scheduling – Acuity Scheduling helps businesses offer and manage their appointments online. With this tool, you'll be able to automate your client bookings, cancellations, reminders & even payments without sacrificing you soul. Plus, automated reminders and follow-ups eliminate your no-shows, and incentivize repeat bookings. Get an exclusive 45-day trial at AcuityScheduling.com/mixergy
---
With Bench, you get a professional bookkeeping team to do your books for you and our simple, elegant software to review your finances. It's everything you need to forget about your bookkeeping, without actually forgetting about your bookkeeping.
Upon signup, you're paired with a team of dedicated bookkeepers who understand your business and use simple, intuitive software to balance your books. Each month you'll receive tax-ready financials that give you a snapshot of the financial health of your business and make filing taxes a breeze.
Sign up at Bench and get 20% off for your first 6 months.
---
BrandBucket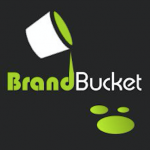 – If you're starting a company or if you're starting a new project for your current company and you want someone to package all of the branding for you, go to BrandBucket. You'll end up with a name that fits your company and a brand that fits the name—for less than the price you'd pay for a really hot domain. You don't have to be a designer. You don't have to hire a creative agency—BrandBucket vets the brands for you. if you need a full brand to get your business started, go to BrandBucket.
---
CloudSponge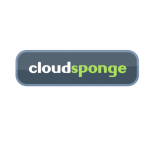 – CloudSponge helps companies like Airbnb, JibJab and Striking.ly get users by improving their email referral channels. If you have a user referral feature you can grow your audience and get more email subscribers with a CloudSponge consultation. Get two months free to see if it really will do what I say it will by going to CloudSponge.com/mixergy.
---
ConvertKit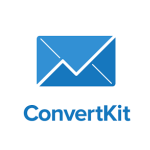 – Want to use the same email marketing tool as top bloggers? ConvertKit is designed specifically for professional bloggers. ConvertKit gives you the power of Infusionsoft, but is easier to use than MailChimp. Influencers like Pat Flynn, Leo Babauta, and Wellness Mama use ConvertKit to create automated sequences, tag their customers, and trigger actions based on subscriber activity.
Sign up for the $49/month or higher plan and ConvertKit will give you a concierge migration from your current provider ($1,000 Value). That means migrating your forms, email sequences, and subscribers free of charge.
---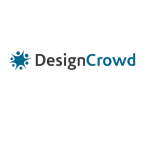 If you need anything designed–a new web page, a new landing page, a new logo, DesignCrowd will do it for you. They ask you what you're looking for, who you are, what your company is like. They will give you lots of options, you pick the one you like, pay for it, and they guarantee results. It's that simple. Find out how DesignCrowd is different than the other companies and go to designcrowd.com/mixergy.
---
Fireside Conference – Fireside Conference is an all-inclusive, immersive, off-the-grid

and off-the-record cottage-style weekend featuring the brightest minds in our business, startup, investor and media communities. Apply to be part of the exclusive Mixergy cabin. There are very limited spots available.
---
Freshdesk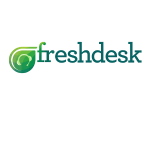 makes customer happiness refreshingly easy. Launched in 2010, Freshdesk has over 40,000 customers around the world, including 3M, Honda, Hugo Boss, University of Pennsylvania, Cisco, and QuizUp. With powerful features, an easy to use interface, and a freemium pricing model, Freshdesk's cloud-based customer support software enables companies of all sizes to support customers through email, phone calls, websites, forums and social media channels.
---
GoToWebinar – When you're trying to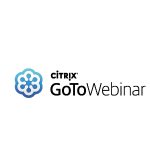 create demand you need a cost-effective way to reach your target audience. My recommendation? Use Citrix GoToWebinar
Keep attendees engaged with interactive polls, live chat and respond to feedback in real time. You'll even see reports on attendance and performance metrics of your events. GoToWebinar lets you present to hundreds with confidence. Start connecting and converting today with your free 30-day trial at GoToWebinar.com
---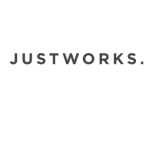 JustWorks is a modern company that does payroll, benefits and everything you need to take care of the people you bring on your team.
JustWorks is a company that understands the problems you have as an entrepreneur and makes them go away. Five minutes is all you should be spending on your HR.
Go to JustWorks.com/mixergy if you want a sneak peak at what they do and how well they do it.
---
KickoffLabs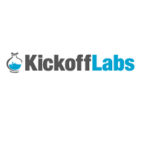 – KickoffLabs makes it easy to setup a viral contest campaign in just a few minutes with zero coding required.
Track signups through your campaign so you can see how many people each person referred and automatically thank people each time a friend signs up. KickoffLabs even allows you to delivery rewards to your campaign's top influencers. Give any landing page a viral boost with a referral based reward strategy using KickoffLabs.
---
Pipedrive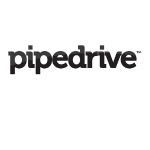 is a sales management tool for small teams with big ambitions. It visualizes one's sales pipeline and helps to make sure important activities and conversations won't get dropped. Salespeople really like it because it's easy to use and intuitive. Managers like it because they don't need to nag their team to use their CRM. It also sports built-in forecasting, integrations with other software such as Google Apps, MailChimp and Zapier and a powerful API.