Live Interview. Watch It Here. Tuesday, Feb 5 at 3pm Pacific Time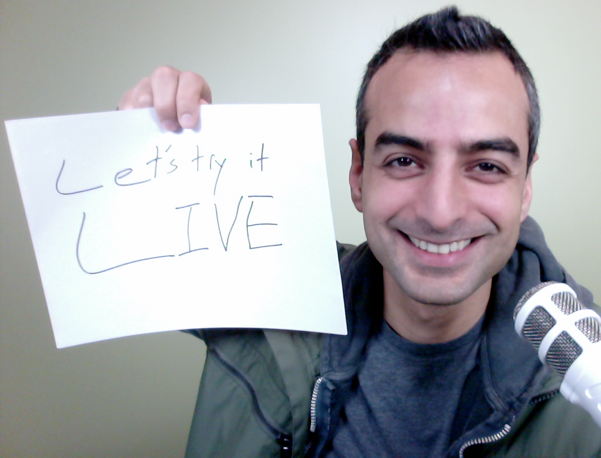 Remember when I lived in Argentina and did all my interviews live?
You guys used to chat and get to know each other while listening to me interview my guest. Occasionally you'd send me some great story about my interviewee that I'd never have access to otherwise.
Well I'd like to try it again. I don't have all the software in place yet, but you know how I like to work. I like to push myself to try things quickly. (By the way, does anyone know of a good PRIVATE chat widget I could embed for you to talk to each other? Tell me here.)
So, as you can see from the title of this post, I'm going to go live today at 3pm Pacific Time. What to hang out?