How Threadless Got People To Buy Over A Million Tshirts A Year. – With Jeffrey Kalmikoff
In a world where it's assumed that no one pays for anything online, how does Threadless get people to buy over a million tshirts a year?
And how did they get so big without outside funding or a business plan?
Most importantly, what can YOU learn from how they did it?
That's what I invited Threadless's Jeffrey Kalmikoff to teach.
The FULL program
Video excerpts
About Jeffrey Kalmikoff & Threadless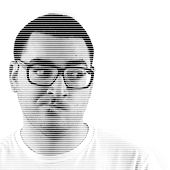 Jeffrey Kalmikoff is a Partner and Chief Creative Officer for skinnyCorp, the parent company of Threadless.
Threadless is "a user-designed, user-submitted tshirt web company. That means that they take users submissions for tshirt designs, pay the designers for their work, and sell their tshirts on the web. They boast that designers can get paid up to $12,500 for their work plus $500 per reprint." (via CruchBase)
Edited Excerpts From The Threadless Story
It started as a discussion on a message board
The people who put on The New Media Underground Festival were part of Dreamless, a designer and developer chat board, and they started a thread that said, "Hey, we want to do a tshirt for the New Media Underground Festival."
Everyone submitted designs. You have to keep in mind this is a very tight group of people so it was just like asking friends. Jake [the co-founder] ended up winning the competition to get the shirt printed for The New Media Underground Festival.
He said, "this is a really cool experience I'm going to do that again. I'm going to start a thread and say, 'hey everyone submit designs and then I'll print the one that everyone likes the best.'"
It quickly became its own site
It really quickly went from a thread to a website, because at the time, Jake and Jacob [the co-founders] were both web develpers that were working at a small web firm getting paid to create ecommerce websites for clients so they had the skills to be able to put together a site for themselves.
They made tshirts because it was EASY
When it comes down to it, tshirt printing is actually pretty easy to pull off. It could certainly get complicated and we've certainly found ways to make it complicated. But for the most part, like the average person who wants to get something printed on a tshirt knows, it's not a big undertaking. It's a very simple thing to get done.
Their first customers came from the message board
Everyone on the Dreamless message board was really tight. You knew so much about these people.  You were really friends with a few thousand people.
So when something that was popular on Dreamless spun off into its own thing, it wasn't hard to bring people along. It piqued people's natural curiosity. Imagine a popular television show that has a spin off.  The success of that spin off has to be based on its own merit, but getting people to watch in the first place, to check it out, that's going to be based on the merit of the thing previous to it, right? We were lucky enough that we did things right to keep people around.
They empowered designers to promote the site
When a designer submitted a shirt design, we'd give them tricks, tips and tools to get others to score their design. But, in order to score the design, users had to sign up. Then, all of a sudden we had designers who were telling everyone from their best friend to their grandmother's best friend to go and sign up with Threadless, so they could vote.
The money started coming in
It's going to sound  weird to say, but we noticed that Threadlist started to do really well around 2004, when we were looking at our bank statements and were like, "Holy shit!  Threadless is making more money than we're making!"
We were actively trying to get out there and get clients and do consulting work, and Threadlist was doing better.
From that point on there wasn't too many nights where we were worried about money, but we were worried about mechanics a lot.
They weren't prepared for it to be a business
We got our FedEx account shut off.
We ran all of our shipments off of Jake's personal credit card, and there was a transaction limit.  Something like you can't have more than 50 transactions per day, and we were shipping more than 50 packages per day through FedEx.  We didn't know that we could have asked them for a business account or any of that kind of stuff.
FedEx started charging $5 per decline.  So each day we had this exponentially growing amount of declines, to one day our FedEx guy just didn't show up and we were like, "What's going on?"
They said, "your account is on hold."
Lo and behold we had over $50,000 in decline fees.  It just happened so fast we didn't know about it.  At that time it would have ended our company.  If we had to write a check for 50 grand, I don't even think we had that much money in the bank. We would have been done.  So we had to negotiate it, and we still had write a pretty sizeable check which was a huge chunk of change for us.  You don't think about those things.  When you're doing something for fun and it becomes a business, you're not prepared for it to be a business.
They made sales because of their community
Jason Fried, who runs 37signals, and I have had long conversations about how people need to not be afraid to sell online.
People are so afraid to alienate their communities, but I think what a lot of them don't realize is that if they truly have a strong community, and they have a active community, there's trust and loyalty built into that community. Even if a community reacts negatively to being sold something, you are not going to lose them.  They are not going to leave, because the site has something more to offer.
[Andrew's note: Listen to Jason Fried on Mixergy.]
There were setbacks
There were lots of times when we got huge influxes of sales and weren't quite sure how to handle it. There was one Christmas sale in particular where we had what most people would call "a good problem," but when you care about your community and your customers, a good problem is still a problem.
We got killed so hard with orders that it took us four weeks to ship orders. So people who ordered on December 15th, were literally getting their order in the middle of January.  Just blown Christmas orders!
They sell a lot of shirts
On regular months we sell on average, 100,000 – 105,000 tshirts. When we have sales it goes up a lot.
[Andrew's note: Jeffrey didn't give specifics on sales numbers, but if you listen to the full program, you'll hear how much they charge per shirt and you'll get a sense of their costs.]
A few more tidbits about Threadless
– The site is called "Threadless" because the business started as a thread on the Dreamless message boards. When it stopped being a thread on a message board, it became Threadless.
– The parent company is called "skinnyCorp" because one of the co-founders had a site called "Skinny Lad."
Full program includes
– Why they like Facebook ads and why YOU might too. (Be sure to listen to why they only want to reach people whose friends are already fans of Threadless.)
– How a concept of "learn while you earn," can get you to stop sitting on the sidelines till  you feel you're 100% prepared.
– How they got people to help them when the site was young. It's a method YOU should use yourself.
– This program gives lots of DETAILS on how to get customers, build community and revenue because I get lots of requests for SPECIFICS.
Suggested comments
– Do you think this story should be included in the first Mixergy book?
– What did I leave out of this interview? What did I get wrong?
– Why do you think so many companies start out as side projects, the way Threadless did?
– Have you bought anything from Threadless? Tell us about the experience.