How to find great mentors, even if you're an introvert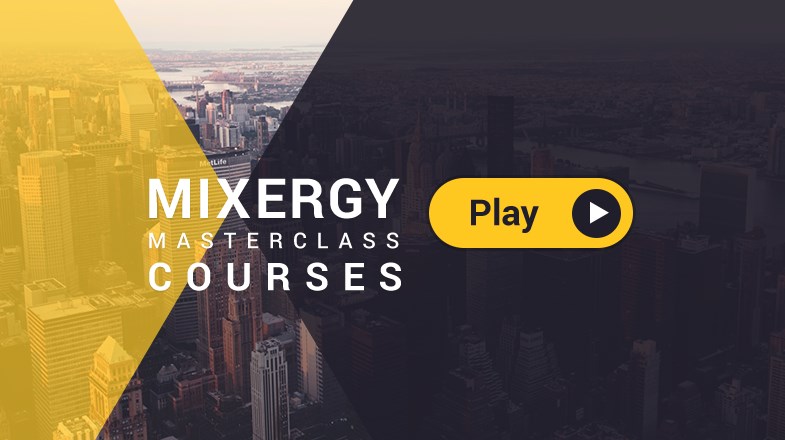 Ruben Gamez
BidSketch
Ruben Gomez is the founder of BidSketch where website designers can go to create customized, clean proposals minutes.
This guide is based on Mixergy's course with Ruben Gamez.
As an introvert, Ruben Gamez couldn't connect with anyone he met at a three-day conference, so instead he built online relationships with mentors that helped him increase conversions by 10 percent. It was all done using networking techniques for introverts, so we invited him to teach you how to do it.
Ruben is the founder of Bidsketch, a proposal software application that lets website designers create, track, and customize proposals in minutes.
Here are the actionable highlights from the course.
1. Send short emails so people will actually read them
Ruben sent a short email to introduce himself to AppSumo founder Noah Kagan, who helped Ruben increase his email sign-ups from five a month to 15 per day.
Take Action:

Reach out to people you want to connect with by sending short emails that begin with a compliment and end with some feedback.
2. Email frequently to distinguish yourself and build a relationship
After one month of exchanging frequent emails, Ruben befriended web entrepreneur Rob Walling, who came up with a launch strategy that helped Ruben get sales quickly.
Take Action:

Ask questions in your first few emails, give feedback, and send follow-up messages to keep the conversation going.
3. Give feedback so you can get feedback
Ruben emailed Peldi Guilizzoni about what he found confusing and useful about myBalsamiq when it first launched, and Peldi returned the favor by helping Ruben come up with a product roadmap.
Take Action:

Give feedback on a project by identifying its pros and cons, explaining your reasons for each, and offering suggestions for improvement.
4. Send follow-up emails to strengthen the relationship
Ruben took Andrew's advice to use Pay with a Tweet to give away freebies to people who tweeted about his business, and he emailed Andrew to report his results, which Andrew appreciated.
Take Action:

Send follow-up messages with updates on your progress and use an email reminder service like FollowUp or Boomerang so you won't forget.
5. Volunteer at events to personally interact with online contacts
Ruben volunteered to videotape MicroConf sessions and was invited to the speakers' dinner, where he got to speak with people he had already reached out to online.
Take Action:

Contact event organizers and volunteer to help out in any way, and make sure to attend the private get-togethers held for event participants afterward.
6. Ask for introductions to connect with hard-to-reach people
Ruben plans to ask Noah for an introduction to someone from Smashing Magazine so he'll know who to talk to about possible guest posts.
Take Action:

Ask for referrals and introductions to people from other networks so you can build new relationships or contact them about new projects or partnerships.
7. Work on side projects so you can grow your network
Ruben conducted interviews for Rob Walling's blog with Andrew, KISSmetrics CEO Hiten Shah, and TechZing host Justin Vincent, and built relationships with them in the process.
Take Action:

Connect with people you want to build relationships with by participating in beta tests and by writing guest posts and e-books for their sites.
Written by Hazel Chua, based on production notes by Jeremy Weisz