Master Class: How to use lean B2B ideas – with Étienne Garbugli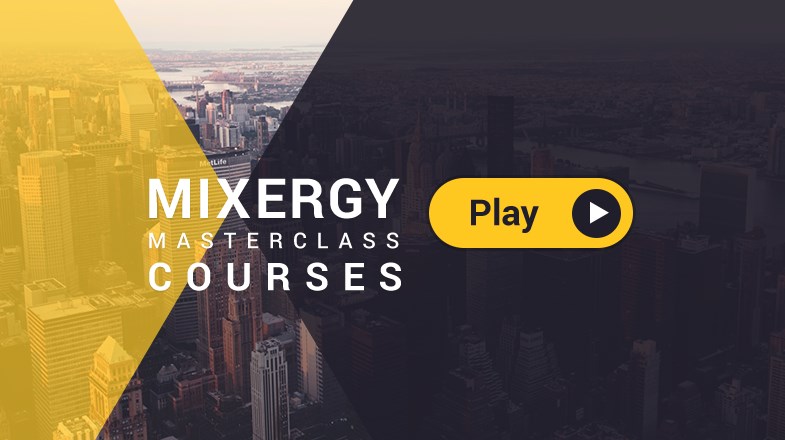 Étienne Garbugli
Lean B2B
Étienne Garbugli is the 2-time Startup Founder (Flagback and HireVoice) and a recognized Usability and UX research expert.
What if you validate an idea, and it still fails?
That's what happened to Étienne Garbugli when he launched one of his first b2b startups.
"We [validated] the idea with true cold calls, a landing page, and surveys," says Étienne, founder of Flagback and HireVoice. "We really focused on getting it right. Doing good validation."
And businesses said they were interested. But when he built the product, they didn't buy it.
Étienne realized that he needed a different strategy for tackling b2b markets. So he figured out where he went wrong and went on to launch two successful startups. He's also the author of Lean B2B: Build Products That Businesses Want.
In his Mixergy course, Étienne shows you how to build products that businesses want to buy. Here are three highlights from the course.
1. You Don't Need As Much As You Think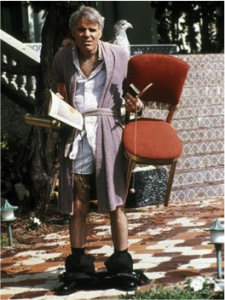 When prospects say they want your product, it's tempting to build something awesome as quickly as you can.
But that's huge mistake, as Étienne found out with his earlier startup. It turned out that his target customers weren't even able to use his product, and "I personally lost money," he says. "I spent a lot of time, lost a lot of sleep, just trying to figure out what would make it work."
So how do you make sure that your product will work for your target customers?
Start with a spreadsheet
Create a minimum viable product (MVP) in Excel.
"One thing you learn when doing research in large corporations, is that there are so many different tools that were created by employees using Excel," says Étienne.
And an MVP in Excel doesn't have to look like a generic spreadsheet.
For example, Étienne says that a cofounder of Psykler built a prototype in Excel that "used different macros [and] looked like a really basic product."
Psykler then gave the Excel file to their prospects to see how they interacted with it. Psykler's prospects could answer a few basic questions in Excel, and they'd get "a profile that would actually calculate different techniques to help them sell to their prospects," says Étienne.
Once they knew that the product worked and that businesses would buy it, they invested in developing it. "The product has evolved," says Étienne, "but it's still based on the same items that were validated [with the MVP]."
2. Don't Date the Wrong Prospect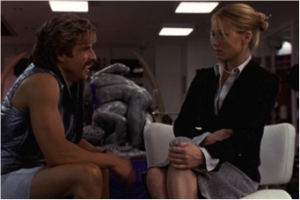 In the early stages, most founders just want to sell their product to someone. They want to know if anyone loves it enough to buy it and really use it.
But Étienne says that's why lots of startups attract the wrong type of early adopter.
For instance, he says Michael Wolfe, cofounder of Vontu, "realized that banks would be the early adopter of their technology," says Étienne. "…and they [had the opportunity] to sign a small bank."
But small banks were the wrong type of early adopter. "Vontu really wanted to get the top tier companies," says Étienne. "And in b2b, it's all about case studies. A case study from a small bank does not convince a large corporation to buy the product."
So what do you do if you're attracting the wrong kind of early adopters?
Only sell to the right prospect
Turn down the wrong early adopters so you can go after the right early adopters.
"Michael turned down the deal [with the small bank] because it would take a lot of time to manage that account, which would take away from selling to large corporations, which was their objective as a company," says Étienne.
And it paid off. Vontu landed Bank of America as their first customer, and eventually Michael and his cofounders sold the company for $350 million.
"It's all about product focus," says Étienne. "Startups have only so many hours in the week. It's important to be able to focus on a specific market."
3. They Won't Do Risky Business
When you're pitching your first b2b product, your prospects might not trust you.
After all, they've never heard of you before. What if you disappear and take your code with you?
Étienne says that the startup iBwave ran into this problem when they were starting out. "They're basically creating tools to help design and building wireless systems," he says. "One of their clients is actually the 49ers stadium in San Francisco."
So how do you get businesses that big to trust you?
Give them a fail-safe
Remove all of the risk.
"iBwave actually…put the code of the product in escrow," says Étienne. That meant that no matter what, their customers would have access to the software, either through iBwave or through access to the code if iBwave failed to deliver.
"Initially [iBwave] didn't have a brand name," says Étienne. "No one knew about the company, so that was one way to speed up adoption of the technology."
And after getting their foot in the door, "iBwave demonstrated that in 55 days, companies could recuperate their investment," says Étienne. "It's actually a very successful, bootstrapped business."
Written by April Dykman.