Master Class: How to launch (and price) your product – with Ryan Delk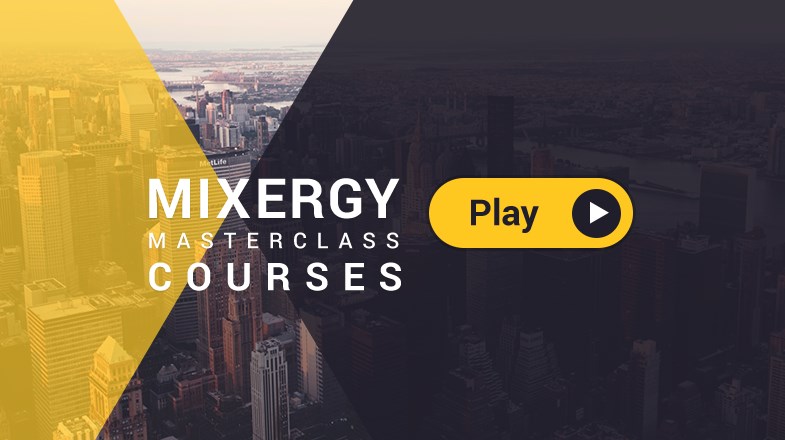 Ryan Delk
Gumroad
Ryan Delk is the head of Growth/Business Development at Gumroad which helps creators make a living by making it simple for them to sell what they make to their audience.
Ryan Delk has helped all kinds of entrepreneurs launch their products.
"We work with a lot of different types of creators," says Ryan, the head of growth and business development at Gumroad. "We work with independent creators who don't have an agent, and we work with really well-known people in the entertainment space, as well."
So early on, Ryan tested a lot of marketing tactics that sounded great, but just didn't generate sales.
But he also learned what does work. "The cool thing is that we've seen this work for every single type of creator and every single vertical," he says. "So this isn't just something that works well if you're an author. It also works well if you're a filmmaker, if you're trying to sell software products, whatever it might be."
In his Mixergy course, Ryan shows you his proven approach for a killer product launch. Here are three highlights from the course.
1. Start With the Golden Ticket
"When we started Gumroad, we had this idea that selling should be as easy as sharing," says Ryan. "I think that's still very true. That's still something that's a very close part of what we do."
But what they found was that for every 100 users that came from Twitter and Facebook, on average, only one person would actually buy. "Maybe two, for someone with a really, really engaged audience," says Ryan. "We learned very quickly that [social network sharing] can work well for very large creators with massive audiences," says Ryan. "But for the majority of people, social doesn't convert very well."
So what's a better way to get more conversions?
Get in their inbox
For most people, building an email list is the way to go.
Ryan and his team found that out of 100 visitors who came to an online store via an email, "eight or nine or 10 or even 12 people would buy the product," he says. "You're talking about more than a 10x difference in conversion coming off of social versus email."
And many of their Gumroad creators were reporting similar results. "For a lot of people that we work with, emails just convert so much better than any social channel," says Ryan. "I definitely see a lot of value in social, but when it comes to selling products, email is the way to go."
2. Make It Work
Just because something worked for one A-list marketer doesn't mean your audience will care.
That what illustrator Kyle Webster found when he started to market his Photoshop brushes. "Kyle tried a few different things," says Ryan. "He tried doing guest posts, he tried…leveraging his press contacts to get a few pieces in the New York Times, and none of these things really converted." He had some success with email, but still felt he could get more engagement.
Then Kyle saw that his audience was very active on Tumblr. "It's not something that I would think about as a main marketing channel for products," says Ryan. After all, Tumblr isn't known for driving traffic or sales, it's an image-blogging site.
So what do you do if your audience doesn't engage in the conventional ways?
Think outside of the traffic-generating box
Go where your audience is and figure out how to make that platform work for you.
To do that with Tumblr, Kyle started posting his illustrations on Tumblr throughout the week, and lots of people would reblog them. "Then, every Monday, he does what's called Mega Pack Monday," says Ryan. "And anyone who reblogs it will be entered to win a free mega pack of his brushes, which sell for 30 or 40 bucks."
Kyle's Mega Pack Mondays generate about 3,000 reblogs. "They just get incredible engagement because people want to win these free mega packs," says Ryan. "But then in the post is a link to his store, and so he's able to generate a ton of traffic to his store. He's built a massive percentage of his business on this Tumblr audience."
In fact, within two years, Kyle had made more than $250,000, just in Photoshop brush sales. "I think it's a great example of learning where your audience is and learning how they engage with you," says Ryan.
3. Get Them Pumped Up
It's launch day and you're ready to sell. But that doesn't mean that your subscribers are ready to buy.
For instance, one of Ryan's customers, musician Colt Ford, was releasing a new album. "[With previous albums], Colt would just email everyone the day the album was out and say, 'Hey, it's here, go get it on iTunes,'" says Ryan.
It worked okay because Colt had a very engaged fan base. But he wanted to be in the Top 50 for country, and "he's sort of a hybrid hip hop country artist, which is a weird, niche market," says Ryan. "He came to us and said, 'What could I do that would just really send me over the top?'"
So how do you crush it on launch day?
Lay the groundwork
Start the sales process well before you launch.
Ryan told Colt, "I think what would really crush it is if you started priming people to get them excited about the album."
To do that, Ryan first helped Colt increase email opt-ins by offering subscribers "little nuggets," such as 30 seconds of the new single. "Once they were on the email list, we sent out this series of weekly drip emails," says Ryan. "We would send out little 15-second teasers of Colt doing something related to the album, like interviews with him that were behind the scenes about the album."
As a result, the album shot up to number one in country music. "The album was a massive hit," says Ryan. "He attributes a lot of the success to this campaign."
Written by April Dykman. Production notes by Jeremy Weisz.