How to create an Information product that sells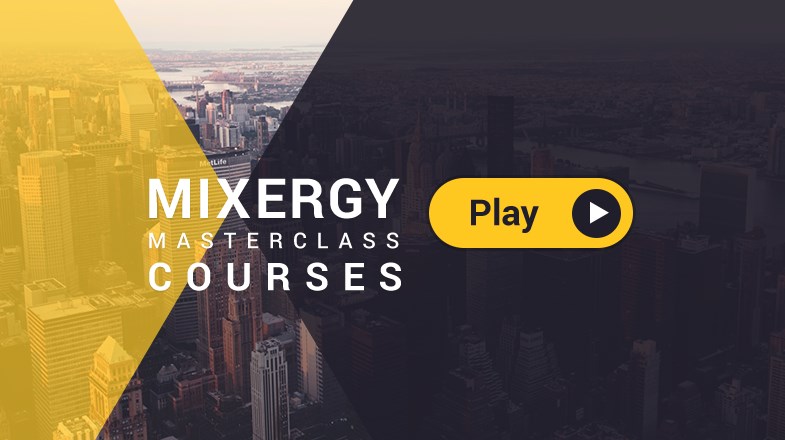 Greg Rollett
The Product Pros
The course is led by Greg Rollett of The Product Pros. They create info products for people like you.
This guide is based on Mixergy's course with Greg Rollett.
After Greg Rollett found himself broke when his band's 20-city tour was cancelled, he started creating information products for indie bands and later founded a company that helps people create their own information products.
It was all done by understanding how to develop successful information products for any market, so we invited him to teach you how to do it.
Greg is the CEO of The ProductPros, which helps authors, experts, speakers, marketers, and other professionals create information products that take their business to new heights.
Here are the actionable highlights from the course.
1. Identify your customers' frustrations so they'll trust you to solve their problems
Greg realized that "record deal" wasn't a magic bullet keyword when a DJ said, "I just got fired from my job at Sears making $6.75. I'm not trying to be Bono, I just want to be in a band and make rent."
Take Action:

Create a customer profile by going to industry events, sending surveys to your mailing list, and learning about your Facebook fans on their pages.
2. Create step-by-step tactics to make it easier for customers to follow your plan
Greg broke down a complicated step into smaller steps when customers asked for refunds, saying, "I'm a musician, I can't do this!"
Take Action:

Define your customer's point A (where they are now) and their point B (where they want to be), then list every step to get from A to B, creating a day-by-day action plan that's easy to follow.
3. Use the right tools so your customer can see and hear you clearly
When Greg needs to record audio, he clicks Audacity's red record button, uses built-in effects like compression and EQ as needed, hits export, and boom, he has a .wav file that he can put on a CD or convert to a mp3.
Take Action:

Invest in a high-quality microphone, and use free applications like Audacity for audio recording and iMovie or Windows Movie Maker for video editing.
4. Offer options to watch, listen, read, and take action to reach your entire audience
An overseas customer said that because of their Internet connection, it would take one week to watch Greg's 30-minute product video, so he offered them a transcript.
Take Action:

Record your video, strip the audio using Switch Audio Converter, get a transcription, and finally, create an action guide or a workbook.
5. Create a seamless experience to maintain your reputation
When PayPal failed to direct Greg's customers to the product they bought, they thought they'd been scammed, but now his sales page tells customers what to expect and they receive their product as promised.
Take Action:

Use Kajabi or OptimizePress for WordPress to build a sales page, WishList Member to register users, and 1ShoppingCart.com or ClickBank to process sales and handle affiliate commissions.
6. Outsource the small tasks to free up your time to focus on big-picture stuff
He says trying to design graphics himself was a disaster, so now he has two full-time designers on his staff, both hired through oDesk.
Take Action:

Greg finds freelancers on sites like Fiverr and oDesk, hires three people to do the same job, and offers the best candidate a contractor job, paying slightly more than the freelancing site to make his projects more attractive.
7. Use paid traffic to buy leads and customers for your products
Greg had a product that was going to be on the Brian Tracy Show, so he spent $979 on Facebook ads that targeted Brian Tracy fans, resulting in $12,000 in sales and 237 solid leads for future marketing campaigns.
Take Action:

Find leads on Facebook based on location and interests, run ads to those leads, offer a freebie in exchange for their contact information, and then contact the people who sign up.
8. Promote through social media as an inexpensive way to grow your audience
Greg wrote a guest post for Think Traffic titled "The Diddy Guide to Constant Creativity and Relentless Marketing," which received hundreds of comments and thousands of tweets, including one by P. Diddy that doubled their sales.
Take Action:

Pitch guest posts to high-traffic blogs, and deliver content that their audiences will find insanely valuable and entertaining.
9. Leverage someone else's audience to promote your stuff for free
Greg met a Mashable editor at a conference and bought her a beer that eventually led to a guest post for Mashable, more than 100 comments and tweets, and $2,000 in sales.
Take Action:

Use Alltop to find 50 people with audiences you want to reach, create a spreadsheet that includes contact information and site statistics, then build a relationship by commenting on blog posts, writing a guest post, or becoming an affiliate.
10. Build subscription programs to offer added value to your biggest fans
Greg says if you sell your ebooks to 100 people, you'll make $2,700, but if just two people sign up for your $1,000-per-month coaching program, you've just made $2,000 on a recurring, monthly basis.
Take Action:

Create subscription levels with exclusive services, such as coaching programs, Q&A calls, and live events.
Written by Sarah Brodsky, based on production notes by Jeremy Weisz