Grow your business using copywriting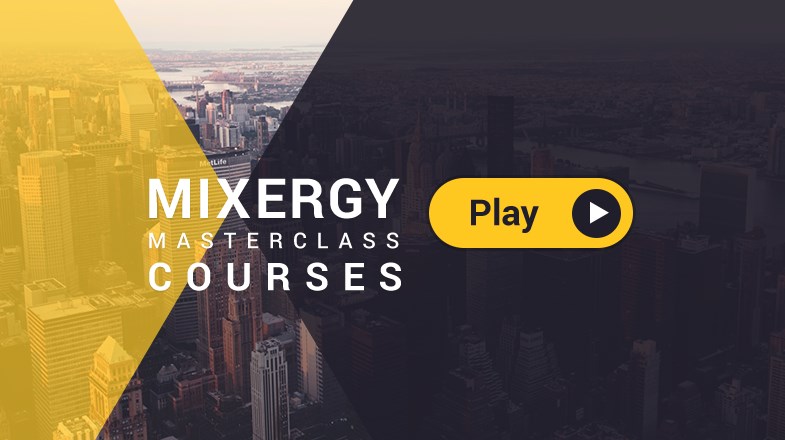 This guide is based on Mixergy's course with Dane Maxwell.
After getting scammed out of $12,000 on a business website he purchased, Dane Maxwell bootstrapped his own company and made $400,000 in revenue. It was all done with killer copywriting, so we invited him to teach you how to do it.
Dane is the founder of Zannee, which makes real estate tools for recruiting and retaining brokers.
Here are the actionable highlights from the course.
1. Use "instant clarity" headlines to convey your product's benefits in seconds
After Dane's pre-course interview, Andrew created a landing page for the course with this headline: "In one hour, learn the simple copywriting system to double your conversions."
Take Action:

In your headline, mention the end result your customers want within a specific period of time, and address the objections they frequently encounter.
2. Declare your customer's problem to position your product as the solution
SendGrid, a service Dane uses, mentions a common problem its users experience below their headline: "On average, 20% of email never reaches the inbox."
Take Action:

Conduct surveys to find out what challenges your customers face and explain these problems using your customers' words.
3. Present the features and benefits to build trust and convince prospects to buy
To introduce his real estate transaction management program, Dane wrote: "Paperless Pipeline helps take your real estate transactions and related documents online. Say goodbye to filing cabinets and hello to happy mobile agents."
Take Action:

Use this formula or a similar one to present your product: [Product name] helps you do [task]. Say goodbye to [frustration] and hello to [benefit]. You get [top three features + benefits for each feature].
4. Borrow credibility so prospects will trust you enough to become customers
Dane uses logos from respected real estate brands like Century 21 and Coldwell Banker to add credibility to Zannee, where he offers real estate management systems and services.
Take Action:

Quote famous people, add logos of big brands that use similar solutions, and cite sources to provide proof if it's available.
5. Add social proof to give prospects confidence that others are using your product
Dane put the number of agents who use Paperless Pipeline and the number of contracts submitted and deals closed through the system on the site's sidebar.
Take Action:

Mention social proof like the number of clients served, deals closed, or projects completed as many times as possible throughout your site.
6. Use testimonials to show prospects that your products work
Dane added client testimonials to the bottom of every landing page on Zannee, which increased conversions by 237%.
Take Action:

Ask clients to send in testimonials, and phrase their submissions to follow this formula: Specific end result or benefit that customer got + specific period of time + accompanied feeling + person's name with relevant statistics.
7. Add a clear call to action to make it easy to buy your product
Dane uses a button with the text "try it out" on Paperless Pipeline, and suggests using calls to action such as "create a transaction" for transaction management software and "create a trial project" for project management systems.
Take Action:

Use prominent and descriptive "buy" buttons and make your call to action the end result of what your customers want.
8. Offer a guarantee to eliminate risk for the customer and boost buyer confidence
Dane guarantees customers who sign up for The Broker Roundtable double their money back if they don't gain any ideas that will add $10,000 to their company after one year.
Take Action:

Tie guarantees with the result or main benefit and use this formula as a guide to write your own: If you don't love [product name], call or email us and we'll refund every penny immediately.
9. Use anchor pricing so customers will see your price as a good deal
Dane emphasizes the value of The Broker Roundtable by giving his customer's time savings a dollar value: "If your time is worth $250 an hour, saving just one hour a month pays for the product alone and doesn't include any of the benefits yet."
Take Action:

Tie your product's price back to a physical product from a similar category and mention the dollar amount that they gain by buying or lose by not buying.
10. Add a frequently asked questions (FAQ) section to alleviate customer concerns
Dane said that his friend increased conversions by 85% when he added a FAQ section below the "buy" button.
Take Action:

Include common questions that customers ask and use clear, simple language to make it sound like you're talking to them in person.
Written by TK, based on production notes by Jeremy Weisz