Master Class: Connect with Influencers – with Selena Soo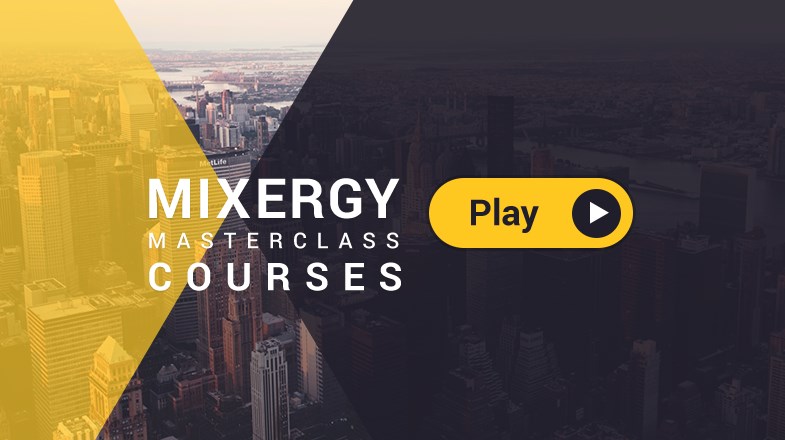 Selena Soo
S2 Groupe
Selena Soo is the founder of S2 Groupe which is a consultancy group that focuses on marketing and publicity.
There are people who can help you build your business stronger and faster than you could ever build it on your own.
But how do you connect with them?
"A lot of people come to me and say, 'I want to connect with influential people, but I have no idea where to start,'" says Selena Soo, founder of S2 Groupe.
But once Selena walks them through her process, their success skyrockets. It's the same process she used to help author Danielle LaPorte get the attention of the editors at Oprah Magazine.
In her Mixergy course, Selena shows you how to accelerate your startup's growth by connecting with influencers. Here are three highlights from the course.
1. It's Not Strictly Business
One of the hardest parts about trying to connect with influencers is that they're busy people. And everyone wants something from them.
"All day long they have people saying, 'Oh, will you write about me? Put me in your magazine. Will you get on the phone with me, or have a cup of coffee?'" says Selena. "And it just becomes another to-do on their to-do list."
For instance, Selena pitched a magazine editor at Elle, but didn't get a response. "[It was] not a big deal because they get hundreds of pitches," says Selena. But still, this was someone Selena wanted to connect with.
So how do you stand out and make that first connection?
Make it personal
Think friend, not business contact.
"When you're reaching out to anyone, you want to make it feel very personal," says Selena. "And that it's just not a copy-and-paste that you're sending to all the influencers that you want to become friends with."
For instance, Selena ended up making a personal connection with the Elle editor via Twitter. "She posted one day, 'I'm feeling like going to yoga,'" says Selena. "And I just responded, 'I'm getting ready for yoga, too.'"
The editor then checked out Selena's Twitter profile, which mentions that she writes for Huffington Post and Forbes and that she supports visionary entrepreneurs. "[The editor] said, 'Do you want to get drinks?'" says Selena. "It wasn't even about work. If you dig deeper and learn something about their personal life or their goals, then always bring it back to that."
2. Show Them Your Superpowers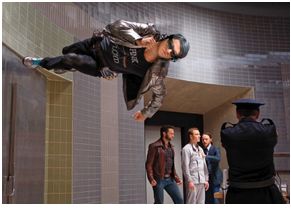 A lot of people make the same mistake when contacting an influencer. They want to add value, so they ask, "How can I help you?"
"If you're asking them how you can help them, you're actually adding another to-do on their list," says Selena. "You're actually taking up their time."
Also, how do they know you'll do a good job? "They're thinking, can I really trust this person?" says Selena. "Is this going to be a waste of time? Because a lot of times people offer to help me and then they never follow through, or they've done a bad job."
So what's a better way to add value?
Be proactive
Figure out how you can add value, and just do it.
For instance, when Selena offered to help Danielle, she didn't just ask, "Hey, how can I help with your book launch?" Instead, she identified connections that would help Danielle promote her book, like Oprah Magazine.
Then, she took it to the next level. "I put together a care package [for the magazine] with a copy of her book [The Fire Starter Sessions], and I put it in this brown bag with red fire paper bursting out," says Selena. "I bought some nice stationery…I bought a chocolate fire chili bar."
Selena forwarded the pitch and a photo of the package to Danielle. "She sent me an email saying, 'Selena, thank you so much. The pitch is impeccable, every single word. You're so in your zone, and just for the love of god, thank you.'" Then Selena hand-delivered the package to Hearst Magazines.
"It just showed that I was someone who was proactive," says Selena. "I already had a plan, I was ready to go…that's a real way of adding value."
3. Thank Your Friends
There's a sure way to burn an influencer…
"[Someone] had reached out to me, and she described what her dream job would be," says Selena. "And I thought, 'I know the CEO of a company…basically, it would be her dream job.' And so I reached out to the CEO, put them in touch, and I was happy to do it."
Then, some time later, the Selena saw that the person announced her new job at that company on Facebook.
"It was a little bit of a turnoff because she never really thanked me, and she got a big-deal job," says Selena. "I'm doing it because I want to help. But…the people who act like they don't care or just have forgotten, and didn't take that time to just say thank you in a meaningful way, I usually don't continue helping them."
So what's the right way to thank an influencer?
A simple thank-you will do
Just express gratitude when people help you, maybe even publicly.
"A lot of times people think, 'How can I add value to these influencers and super connectors and mentors?'" says Selena. "They think it has to be so complicated. But a lot of people just want to know that you appreciate their help…and when someone expresses appreciation, then you actually want to help them more."
For instance, Selena's friend Spencer helped her get an interview in Fast Company. "And wow, I got so much attention for that story," says Selena. "I got new clients."
So when Selena shared it on social media, she didn't just post a link to her awesome article and make it all about her. "I said, 'I'm so honored to be in this piece in Fast Company,' and I gave a shout out to the writer [and to Spencer]," says Selena.
Written by April Dykman.