How to harness the power of automation to build a multimillion-dollar business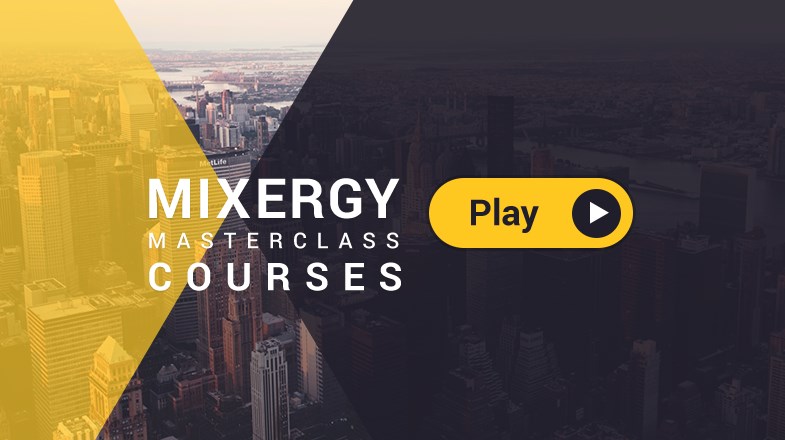 Jermaine Griggs
HearandPlay
Jermaine Griggs is the founder of HearandPlay.com, which trains musicians to play by ear with online music lessons and piano video tutorials.
When Jermaine Griggs released his first DVD tutorial, the phone started ringing off the hook.
"I had to call my wife and say, 'Get over here. You've got to help me with these sales!'" says Jermaine, founder of the online music lesson site HearandPlay.com.
Even with her help, he couldn't keep up. "I know I missed a lot of sales," he says.
But Jermaine didn't just want to hire a bunch of employees to answer phones reactively. Instead, he wanted to be proactive and reach out to customers with exactly the right sales and upsells at exactly the right time.
After years of work, he figured out how to create this perfect automated marketing machine. This year, he's on track to make $3 million.
In his Mixergy course, Jermaine shows you how to do it. Here are three highlights from the course:
1. Bring Back that Lovin' Feeling
One-on-one interaction is the best way to sell, says Jermaine. "Sitting down at a table, I can look for cues. I can see if you're with me or if you're not," he says.
In comparison, an automated sales process can seem impersonal. "When you close your eyes and you think of the word automation, you get this idea of like a robot or this robotic automation," he says.
But if every sale required on one-on-one interaction with a customer, "it would take mass human capital," says Jermaine.
So how can you automate your sales without being robotic?
Give them your personal attention
Make your automated communications personal.
One way Jermaine does this is by offering individual feedback. For instance, he uses Wistia to track who watched an entire video tutorial. That data is sent to automation software Infusionsoft, which automatically sends them a message that says, "Wow! You watched the video. I love people like you. It's people like you that make my job fulfilling because you actually take action. You benefit from what I teach, and I just want to tell you to keep up the great work. Here's the next video."
Because he's paying attention to their individual actions, his customers don't mind the automated emails. "They're not thinking about automation," he says. "So that's out the window. Now, it's personal. Even though this is computer-generated, this is cool."
2. Send Them Down the Right Path
Jermaine sells music tutorials to different types of customers.
Some are beginners, others are advanced. Some want to learn how to play gospel music, others are into jazz.
So Jermaine tailors his sales pitch to the customer. "When they say gospel, I'll start in a different way," says Jermaine. "I'm a born and raised church boy." But if they say they're into jazz, he makes his pitch "a little bit more secular."
That's easy enough when you're on the phone with a customer. But how can you automate your pitch and still appeal to all of your customer types?
Create different paths
Develop an automated path for each type of customer.
"We ask for favored style and experience level," he says. "The fact that they said 'gospel' put them on a different path."
When a subscriber inputs their style preferences and experience level, Infusionsoft automatically "tags" them with that data. The software then sends them a series of targeted emails based on those tags. "I'm just sending the [same] email to everybody who has gospel tag and beginner tag," says Jermaine.
3. Eliminate TPS Reports
Hiring people to handle every customer service issue that pops up is "very human-resource heavy," says Jermaine. It's expensive and time-consuming to manage a large team.
And a large team doesn't necessarily mean better customer service. For instance, if a subscriber wants to cancel, a distracted rep could forget to offer them a free trial, and you've just lost a customer.
So how can you keep costs down and eliminate errors?
Automate repetitive tasks
Eliminate tasks that are repetitive, reactive, or redundant.
"If you or your team has to repeat a task on a regular basis, and it doesn't require human emotion or judgment, automate it," says Jermaine.
For instance, Jermaine uses an online form to handle cancellation requests. And when customers decide to cancel their membership, they're automatically offered 60 days at no cost. "It makes it easier, and it gives me the opportunity to reactivate and resell to everybody the same way," he says.
Production notes by Jeremy Weisz. Cheat sheet written by April Dykman.