How to find a niche for your app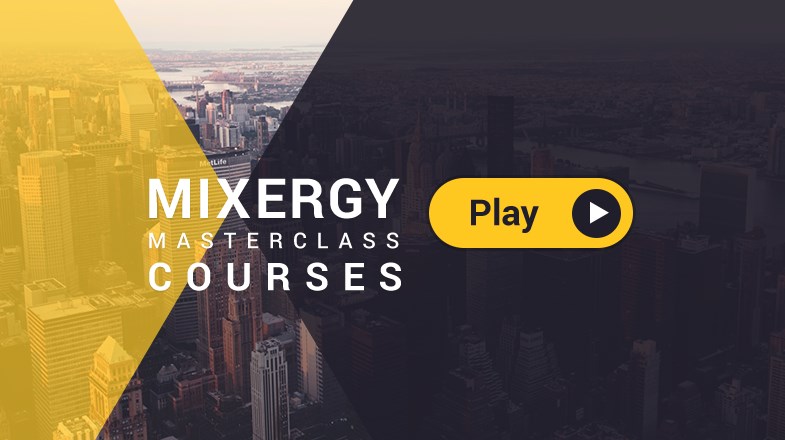 Gabriel Machuret
Release My App
Gabriel Machuret is the founder of Release My App and author of ASO Ninja.
There's a secret ingredient for building a profitable app.
And without it, you'll waste thousands of dollars building an app that doesn't sell, says Gabriel Machuret, founder of ASO Professional and author of ASO Ninja.
Gabriel discovered the secret ingredient after his friend spent $20,000 building an app. "His whole hope was that he was going to launch the app, and then the next day he was going to make tons of money," says Gabriel.
But the app only got five sales. "And that's it, the party is over," says Gabriel.
After witnessing his friend's painful failure, Gabriel was determined to understand how to build profitable apps. "I realized that no one really knew a lot about this," he says.
So what did he learn? Most failed apps lacked a secret ingredient: app store optimization.
In his Mixergy course, Gabriel reveals his step-by-step method for building a profitable app, including where to find killer ideas that are already in demand and how to rank #1 in your niche.
Here are three highlights from the course.
1. Search the Graveyard
Many "app-preneurs" shoot themselves in the foot before they even build the app.
"When my clients tell me, 'We're going to develop…a camera app,' I usually go, 'Oh my God, here we go,'" says Gabriel.
Why is a camera app a bad idea? "Because it's too broad," he says, and because "you need data that justifies…the investment in developing [the app]."
So how do you make sure your idea will be profitable?
Find apps with downloads, but no updates
One way of finding a profitable idea is to search the "graveyard" for apps that aren't getting updated anymore.
To find these forgotten apps, Gabriel uses Google Play to see the rankings for the most updated and popular apps, but he "[ignores] the first page because on the first page we have the ultra-successful ones, they're doing great on downloads," he says.
Instead, he starts on page five, looking for apps that haven't received an update in the last year, but "still get downloaded," says Gabriel. "The developer gave them up."
And by reviving them, you know you'll have paying customers. "Once we know people are consuming in a market, they're always going to consume," he says.
2. Make a Good Impression
Let's say that your app gets reviewed by TechCrunch. Awesome! You gotta put that at the top of your app page, right?
Wrong, says Gabriel.
"Usually what we see is app developers putting up all these reviews," he says. That's because think that lots of great reviews by big-name sites will make people more likely to buy the app. "Well, funny, it doesn't work," says Gabriel.
So what should you do instead?
Focus on conversions
Treat your app page like a landing page.
"You have literally three or four seconds to get me to download it or not," says Gabriel. "So it has to be like a landing page. It has to convert."
So how do you create an app page that converts?
First, describe the app. "People need to know what the app does, in two sentences," says Gabriel.
Then, rethink your screenshots. "People think the screenshot is just a screenshot of your app on the phone, and that's completely wrong," he says. "A screenshot is a poster. It's your opportunity to be able to show the world how your app works."
For instance, an app for children could use a photo of kids playing with the app. "I have two boys," says Gabriel, "[so] I can visualize my kids playing with the app."
3. Avoid the Kiss of Death
A few bad reviews can sink your app rating.
"From a mathematical point of view, to recover from a one-star rating, you need a lot of five-star ratings," says Gabriel.
And unfortunately, an unhappy customer is more likely to leave a review than a happy one, even for an inexpensive app. "People complain about $.99 a lot," says Gabriel. "It is kind of amazing."
For instance, he says, "if my [3-year-old] son…has been nagging me for two hours to download [a $.99 app] and it crashes, he is going to cry. I am going to go and destroy that guy on iTunes for my $.99."
So what can you do to put the kibosh on bad reviews?
Give them another way to complain
Give unhappy customers a way to contact you.
One way to do this is to encourage people to contact you in the app description. "So what you can do is post a message saying, 'Listen, it is very important for us to find potential bugs. If you let us know what is going wrong, we can give you some kind of reward,'" says Gabriel. "And this is huge, because then there is a human side behind the app."
Written by April Dykman.