How to FINALLY get more sales from your site
(Even if you struggle with selling)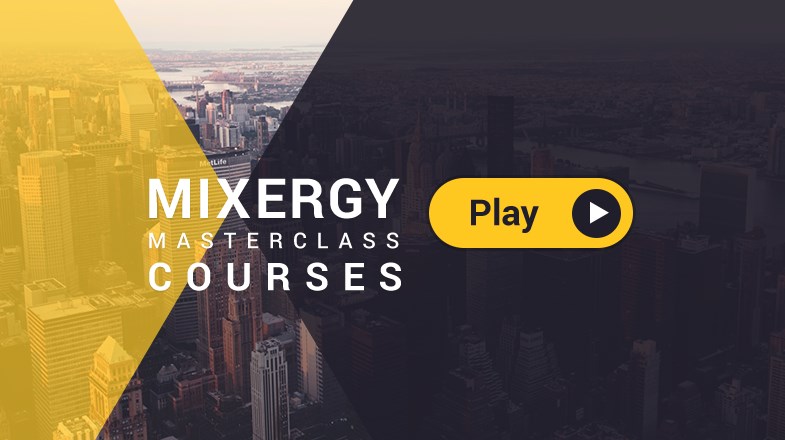 This guide is based on Mixergy's course with Rob Walling.
After struggling to market a software product that brought in just a few hundred dollars a month, Rob Walling launched successful websites and tripled the monthly revenue of a website he acquired. It was all done by increasing his online sales, so we invited him to teach you how to do it.
Rob is a serial entrepreneur who owns several websites, including HitTail.
Here are a few actionable highlights from the course.
1. Sell to existing customers so you'll get repeat business
Rob provided keywords to his customers but found that some didn't have time to write keyword-rich blog posts, so he offered finished posts for an extra fee.
Take Action:

Ask what problems your customers run into when they use your services, and create new products that solve those problems.
2. Aim for recurring revenue so you'll have a steady income
Rob's Micropreneur Academy, which teaches entrepreneurs how to launch software products, is open only to customers who pay a monthly membership fee through PayPal.
Take Action:

Sell subscriptions to your products instead of offering them for a one-time payment.
3. Improve your website copy to convince more visitors to buy from you
Rob wrote a headline for DotNetInvoice that promised, "Create Your First Invoice in Under Three Minutes."
Take Action:

Write copy with verbs that tell how customers use your product, and make a promise to the reader.
4. Make your sign-up process easy so more customers and trial members will join
Rob reduced the number of sign-up fields on HitTail from 15 to six by cutting extra fields like "username," "time zone," and "password confirmation."
Take Action:

Create a short sign-up form that only asks for an email address, password, and credit card information, if relevant.
5. Add calls to action to keep new visitors from wandering away from your website
Rob added buttons like "View Demo" and "Take the Tour" to each page of DotNetInvoice.
Take Action:

On every page of your website, add at least one button asking visitors to click to learn more.
6. Do the things that bigger businesses can't do so you can get your first customers
Rob blogged about his book and appeared on Hacker News, and the burst of publicity kick-started his sales.
Take Action:

Write guest blog posts and make podcasts when you're starting out, even if you won't be able to continue those things when your business is larger.
7. Research popular keywords to bring more new customers to your website
Rob learned that there were more searches for "user documentation" than for "help docs" or "help documents," so he advised GuideKit to change the wording on its site.
Take Action:

Enter phrases in the Google AdWords keyword tool to see which ones are the most popular, then use those phrases in your website copy.
8. Target click-through rates to get more sales and save money on ads
Rob saw that three of his four Facebook ads had low click-through rates, so he dropped those ads and just continued paying for the fourth one.
Take Action:

Pull ads that people aren't clicking on, and focus your spending on ads with high click-through rates.
Written by Sarah Brodsky, based on production notes by Jeremy Weisz