Catching up with Sachin Duggal post pivot to Builder.ai
Joining me is a founder who I've had on the program before. He's someone who said, "You know what? Most software apps are the same. If I create software for one company I could probably use it to build the next company and not start from scratch."
He told our producer that he's so busy that he asked his team to schedule bathroom breaks for him.
I want to find out what's going on with his business today that has him so busy.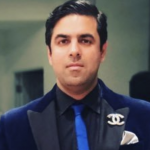 Sachin Duggal
Builder.ai
Sachin Duggal is the founder of Builder.ai which makes making tailor made software as easy as ordering pizza.
This interview's sponsor
HostGator – Ready to take your website to the next level? Whether you're a first-time blogger or an experienced web pro, HostGator has all the tools you need to create a great-looking website or online store. A wide range of options includes cloud-based web hosting, reseller hosting, VPS hosting and dedicated servers. Founded in 2002, HostGator is the perfect web partner for business owners and individuals seeking hands-on support. Visit www.hostgator.com/mixergy to see what HostGator can do for your website.
---
ClickFunnels – Anyone in my audience who goes to clickfunnels.com/mixergy will get a couple of things that I'm excited about. Number one is a free trial so you can actually try it and use it. Number two, you'll get the funnels that we created to build our business. Use it as a template which you can improve for your business. Go to ClickFunnels.com/mixergy to get started.