How to get a mentor (And keep them beyond the honeymoon)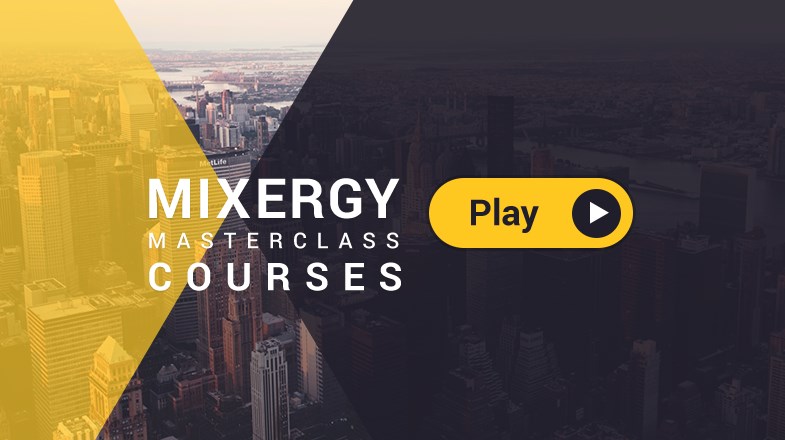 What if you could get business moguls to teach you everything they know?
That's how Dan Pena learned how to build a company from scratch, turning $820 into $450 million.
But it wasn't easy to get that advice, says Dan, founder of Great Western Resources, Inc.
For instance, he spent months trying to get face time with Costa Gratsos, the CEO of Onassis Shipping Lines.
"I tried to make an appointment, and he was booked up for six to eight months," he says.
After repeatedly trying and failing to get past Costa's gatekeeper, Dan took a big risk. He walked right into Costa's office and invited him to lunch.
"Well," Costa replied, "look what the doctors give me. An apple and an orange. If you promise you won't tell my wife, we'll go to lunch."
In Dan's Mixergy course, he shows you how to get industry giants to mentor you. Here are three highlights from the course:
1. Choose the Right Mentor
You don't just need any mentor, you need the right mentor.
"[Most people] go to the person that's their uncle, or they go to the person that's a friend of their uncle, went to school with their brother, as opposed to the person that is really right for them," says Dan.
Why? Because someone you know is more likely to say yes. "Then we don't have to worry about our self-esteem getting knocked," he says.
So how do you find the right person?
Decide what you need to learn
First, ask yourself what you need to learn. Then find someone who's experienced at it and get a referral.
For instance, Dan wanted a mentor who came from nothing and had built a successful public company from scratch. When he saw Jerry Ormand, founder of Ormand industries, at an oil convention, he knew Jerry was the right guy.
But Jerry was a busy man, and Dan couldn't get in to see him. "I found out that he went to the Dallas Petroleum Club," says Dan. "[One of my partners] was a member of the Houston Petroleum Club, so he got me a special invite. And I sat there all damn week until [Jerry] walked in. Then I was on him like a cheap suit."
2. Get Their Attention
You can't just ring a CEO of a Fortune 500 company and make a coffee date.
"Very high-performance people have more than one gatekeeper," says Dan. "I [know a] CEO of a global 20 company that had three gatekeepers. You might be able to get through the first one. You might even be able to get through the second one. God himself needed to make an appointment with the third one."
So how do you get through?
Show how bad you want it
Be persistent enough to get past the gatekeepers.
For instance, when Dan and his partner were calling on Kraft Food, it took his partner 100 phone calls to get to the CFO.
"It's not a coincidence that it was on the hundredth because the guy or his secretary and gatekeepers were keeping track," says Dan. "On the hundredth or two hundredth call…they realize that you've got persistence."
3. Go the Extra Mile
Ideally, your mentor lives nearby.
"It's like when you were dating," says Dan. "You wanted a girlfriend that lived around the corner or went to the same school. You didn't want one where you lived in Cleveland and she lived in San Diego."
That's because it's easier to build a relationship when you can meet easily and frequently.
But it's not always possible to live around the corner from your mentor. So how do you nurture the relationship from afar?
Make the trip
Go out of your way to see your mentor.
When Dan lived abroad and had to travel to the US, he'd stop in Los Angeles, Dallas, and New York just to meet with his mentors. And not just because he needed something, but because he wanted to build a relationship.
"Everybody needs something from them," he says. "You want to go and see them because you just want to have dinner. They knew I was going way out of my way to go see them."
Written by April Dykman. Production notes by Jeremy Weisz.