How to rank high on Google and get more traffic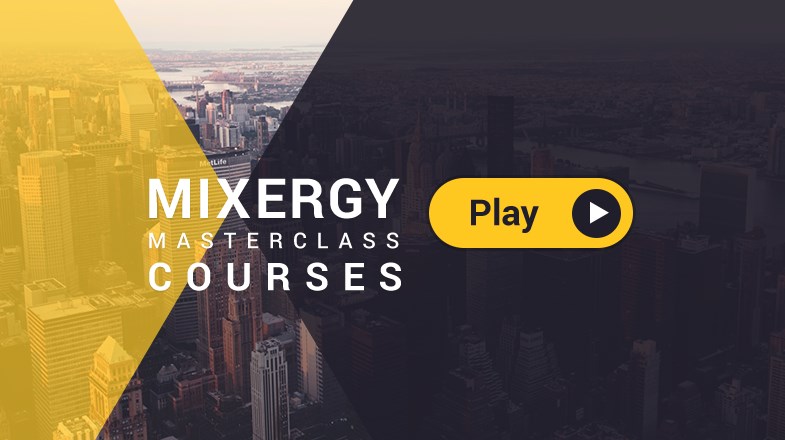 If you build a website that nobody visits, does it even exist?
Ryan Kelly's client had that problem. When someone searched for their target keywords, their WordPress site wasn't even in the first 10 pages of results.
"Now [my client] is ranked number two on the first page, ranked number six on the first page, and ranked number seven on the first page for their chosen search terms," says Ryan. And in just three months, he increased their organic traffic by 800%.
How did he get such dramatic results? By using search engine optimization (SEO) to rise in Google's rankings.
Ryan is the founder of Pear Analytics, which builds SEO tools and software.
In his Mixergy course, he shows you how to make search engines love your WordPress site. Here are three highlights from the course.
1. Find Your Sweet Spot
You've chosen keywords with high search volumes, and you spent a lot of time trying to rank for them. But you're still not seeing results.
What gives?
The problem is that until Google trusts your site, you won't rank for a keyword with a really high search volume.
So how do you find "Goldilocks" keywords that aren't too competitive, but still have a decent search volume?
Set the Right Target
Choose a good keyword target based on your probability of ranking for that keyword.
First, look up the domain authority number for your site using the Firefox toolbar or SEOmoz. The domain authority is a number between 0 and 100. "The higher you are, the more likely it is that you're going to be able to rank for more competitive terms," says Ryan.
Then, use the free Pear Analytics chart to figure out which keywords you can reasonably target based on their search volume and your domain authority number.
2. Shout Your Keywords from the Rooftops
Once you're targeting the right keywords, all you have to do is use them in your site's content, right?
Wrong.
Your keywords have to be more visible than that, otherwise no one will know what your site is about. But more importantly, Google won't know what your site is about. And that means you won't rank as high.
So how do you make your keywords highly visible?
Write Keyword-Rich Titles and Descriptions
Include your keywords in your headlines, URLs, and in the first paragraph of each page or post.
And instead of letting Google pick your meta description, write one that includes the keywords you want to rank for. "Sometimes I really like the first sentence to become the meta description, so I'll modify it a little bit just to make sure it fits," says Ryan.
3. Help Them Make the Leap
It's frustrating when your site gets a lot of hits, but no one is checking out your sales page.
After all, you didn't start a blog to become a world-famous writer. You're writing content to increase sales!
"I've always had a problem getting people from my blog posts and then going to our product pages," says Ryan.
So how do you get loyal readers to turn into paying customers?
Make Sure they Jump to Product Pages First
Instead of trying to get people from blog pages to product pages, get them to your product page first by boosting the SEO of your product pages. That way, you don't have to get them from blog pages to product pages, which can be hard to do.
Ryan says to use the plug-in SEO Smart Links to automatically link keywords and phrases in your post with corresponding posts, pages, categories, and tags on your site.
"It's a great way to really beef up your internal linking," says Ryan.
For example, if Mixergy wants to rank for "business tips", Andrew could use SEO Smart Links to automatically hyperlink every first mention of "business tips" to Mixergy.com. That tells Google that Mixergy.com is the place to go for business tips.
Written by April Dykman.