How to reduce refunds so money doesn't come in the door and fly out the window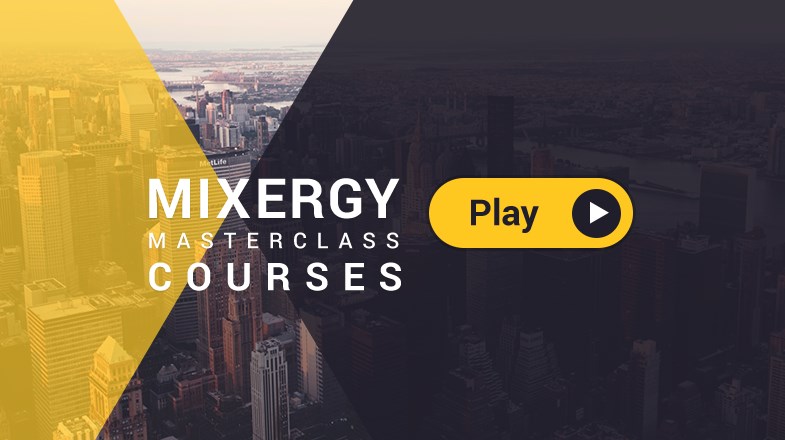 Marie Forleo
"Rich, Happy and Hot"
Marie Forleo is the bestselling author and marketing strategist and business coach who created "Rich, Happy and Hot," a program that shows you how to use your unique talent to change the world while creating a lifestyle you love.
This guide is based on Mixergy's course with Marie Forleo.
Marie Forleo lost $64,000 in revenue after one-fifth of her clients asked for refunds, so she learned how to keep more customers, lowering the refund rate to 2.97% and increasing revenue three times over to $1.36 million. It was all done using customer service and marketing techniques, so we invited her to teach you how to do it.
Marie is the marketing strategist and business coach who created the Rich, Happy, & Hot B-School program, which trains women entrepreneurs to build unique and profitable brands while living out their ideal lifestyle.
Here are the actionable highlights from the course.
1. Identify your ideal clients to increase customer satisfaction
Marie outlined who her Adventure Mastermind program was and wasn't intended for, which attracted more women who could perform well in it and resulted in fewer refunds.
Take Action:

Customize your pitches by indicating which specific type of customers will benefit the most from your product or services.
2. Make customers work for the refund to lower your refund rates
Marie's refund policy requires clients to submit completed worksheets from the course, which reduced her refund rates and encouraged clients to really go through the B-School program.
Take Action:

Set up a refund policy that asks your customers for proof to show that they truly didn't get any value from your product.
3. Say "no" when necessary to better serve your customers
When Marie's customers requested a forum, she didn't set one up but instead encouraged them to run their own community, which led to the formation of the "B-School Babes" Facebook group.
Take Action:

If your clients make requests that detract from your vision or are outside the scope of your product, suggest alternatives, compromise with them, or turn them down if necessary.
4. Write emails that mirror your clients' emotions to connect with them
Marie wrote customized emails that reflected her clients' moods at each stage of the course, such as an encouraging message after the second B-School module, which they appreciated.
Take Action:

Determine what your customers' concerns are by calling them, doing surveys, and listening to feedback, and address these by offering advice, giving encouragement, or providing more information in your successive emails.
5. Use social proof and testimonials to build customer confidence
Marie routinely sends out customer feedback and success stories to the entire B-School community and features client testimonials on her website.
Take Action:

Set up a feedback survey that asks clients about their experiences, results, and what they liked and disliked about your product, then feature these testimonials on your website and in your emails.
6. Be brutally honest to show integrity and build customers' trust
One B-School member cancelled after Marie shot her idea down, but later she thanked Marie for her honesty and said she hoped to join another of Marie's programs in the future.
Take Action:

Deal with clients honestly and call them out on negative behavior that might harm themselves or other people.
7. Offer strategic bonuses to motivate clients to stay
As an incentive, Marie sends out B-School mugs, and offers exclusive content to customers who complete the entire B-School program.
Take Action:

Create bonuses in the form of content or souvenir items like mugs or shirts and send them to clients who stick it out past your refund period.
Written by Hazel Chua, based on production notes by Jeremy Weisz