The shockingly-simple marketing plan that will actually work for small businesses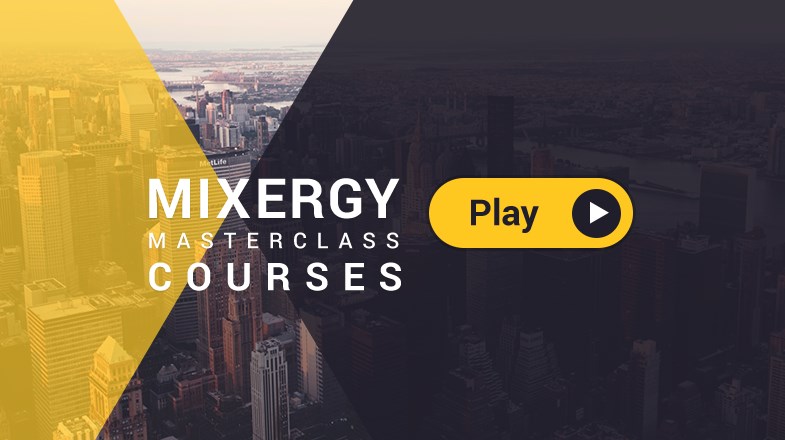 This guide is based on Mixergy's course with Amit Kumar.
After realizing that big-company marketing tactics weren't going to get revenue-hungry small businesses the customers they need, Amit Kumar created a system for building marketing plans that will actually work for small businesses.
It was all done using five marketing tactics, so we invited him to teach them to you.
Amit is the founder and CEO of Lexity, which offers simple advertising for e-commerce businesses.
Here are the actionable highlights from the Marketing Plan Course. You can connect with Amit on Twitter at @akumar
1. Awareness: Use social media to get the critical first customers who'll help you improve
When Andrew did this at Mixergy, he heard that the over-eager tone of the site made it feel obnoxious, so he started toning it down, which lead to more traffic.
Take Action:

Search Twitter for people who are either upset with your competitors or curious about your startup, and strike up a one-on-one conversation with them.
2. Distribution: Sell where your customers already go so you won't have to work as hard
Amit sells his app for e-commerce merchants on Shopify, an e-commerce platform, and picked up clients when the app was featured in the Shopify store.
Take Action:

Look for platforms they frequent, like Amazon for a product or Facebook for a software tool.
3. Site Sales: Test your site after you've built some traffic so tests will be meaningful
At Mixergy, increasing the size and visibility of the "buy" button, grew orders.
Take Action:

Once you have users, jack up your conversions with A/B tests using Optimizely or Visual Website Optimizer.
4. Evangelism: Convert customers into evangelists to grow your business on the cheap
Amit says iPad case manufacturer DODOcase uses Curebit to let customers immediately brag about their purchase on Facebook, and referrals account for the majority of their sales.
Take Action:

Give customers a discount for referring friends and offer a coupon to the people they refer using a tool like Curebit, ReferralCandy, or ShopLogic.
5. Loyalty: Stay in touch with customers to make easy follow-up sales
Amit signed up for BabyCenter while his wife was pregnant, and three years later he still gets their helpful checklists and visits their site before buying baby gear.
Take Action:

Send helpful information on a regular basis using a program like MailChimp, AWeber, or Constant Contact.
Written by April Dykman, based on production notes by Jeremy Weisz