Do you know these people? Can you help us book them?
Hey, Alex Champagne here: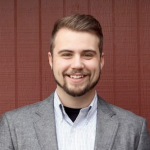 I'm the booking producer and need some help finding a few kick-ass founders so that we can have them on the show.
If you have contact info for any of these entrepreneurs and/or could introduce them, could you email me?
Use this email: AlexBooker@mixergy.com
Here are the 5 we're looking for this week:
Founder of Fiverr — Micha Kaufman
Founders of Guru — James Slavet
Founder of Huy Fong Foods Inc (Sarachi) —  David Tran
Founder of Answers.com — Bob Rosenschein
Founder of Dailymotion — Olivier Poitrey
Also, If you have any suggestions for future interviewees — let me know in the comments.
Cheers,
– Alex